The ideal pregnancy… something we all dream of; the perfectly round baby bump, the spectacular baby shower, the cutest way of announcing the pregnancy, and the birth worthy of Hollywood with the bump that disappears as soon as the baby is out. Of course, all the while with picture perfect hair, nails and subtle yet flawless make-up.
Then reality hits and you realize that pregnancy is nothing but a whirlwind. It's nine almost ten months of mood swings to give Midol a run for it's money, stretch marks, growing pains, weird movements and even weirder (way weirder) dreams.
I'll admit even after three births I still had in my head the ideal picture of pregnancy and birth. Laboring in ways that are natural, beautiful and all that I've learned through my doula training. Ever since I had my youngest son I've always said that if I had another chance at having a baby I'd want to do a home birth.
I had visions in my head of a calm pregnancy, no morning sickness, tons of energy, and magical moments with everyone taking a turn feeling the baby move. The expressions on the boys faces as they felt those mysterious kicks for the first time and realized there was something moving in mommy's belly. Heck, I might as well throw in a white picket fence, wrap around porch, and a red double front door while I'm at it.
This pregnancy has been anything but ideal and picturesque. I started off with morning, noon and night sickness that I don't remember being that bad with anyone else. I lost weight weigh-in after weigh-in; while it's helped in not having to buy any maternity clothes the whole muffin top in replace of a beautifully round belly is surly not on my dream checklist.
Also, by having a anterior placenta it has taken a while for me to feel the kicks and punches; let alone that wonderful moment with rest of the family feeling the movements from the outside. A moment that has yet to happen. Then comes the teratoma that is always there in the back of my mind. Wondering if this twinge of pain is the beginning of it twisting and should I get ready for some emergency surgery.
Monday I had my first real scare. A few hours of truly believing I was about to die as I was in so much pain. Pain far beyond anything I've ever felt during labor – including a natural labor which tends to be feared the most. A mix of both physical and emotional pain that I hope I never have to relive again. I went to my appointment to hear the familiar "you are doing great" type send off and when I got home my left side was sore. Within ten minutes I was in tears and barely able to sit down as it hurt worse to bend. Before I knew it I was in the back of an ambulance with the nicest paramedic ever who I have to say is the best.IV.giver in the world – didn't feel a thing and have virtually zero bruising!
Mr. Awesome Paramedic allowed me to ask every question I could trying to mentally narrow down where the pain was coming from and hopefully hear that it wasn't any vital organs so I wasn't going to die. Fast forward through a slew of questions, a bunch of Labor & Delivery nurses, a husband who concealed his own fears quite well, a concerned mom and sister, two ultrasounds, and a healthy dose of pregnancy-safe pain meds the verdict was they don't honestly know what caused that pain. It could have been a kidney stone, the baby pressing on some tube, or a variety of other reasons but either way the pain is gone.
The next day my head was still swarming and a call from the midwives of concern for the teratoma didn't help my anxiety. Every little kick, soreness, ache – virtually anything caused my heart to pause then beat a little faster. Trying to sleep was pointless as my head just spinned and spinned. By midmorning I felt like I had been on one of those carnival rides where you stand up and it spins super fast sucking your cheeks back then it stops and you can't walk a straight line for at least a half hour.
My mom called Tuesday late morning and said something that hit me "Worrying is not going to help you. Get your Bible out and read some Psalms." I did just this as the constant crying was giving me a headache and phantom pains were attacking my body at any place they could. I opened my Bible to the pages marked by that little satin ribbon and my eyes first landed on this
"Keep me safe, O God,
I've run for dear life to you.
I say to God, 'Be my Lord!'
Without you, nothing makes sense."
While waiting for the ambulance I was pacing around the cul-de-sac (as I couldn't sit it hurt too much and while walking wasn't a lovely it did help some) I closed my eyes and called out to God in prayer

"Lord protect my baby, Lord protect me. Please take this pain away. Please don't let me die I'm not ready to go to Heaven. I want to watch my kids grow up and hug them. Lord protect my baby, Lord protect me."
Over and over I said this doing circles on the pavement and even while riding in the ambulance. As I headed up to Labor & Delivery and as I waiting for an answer to the pain I called out to Him and asked for forgiveness, asked for healing, and was in complete fear.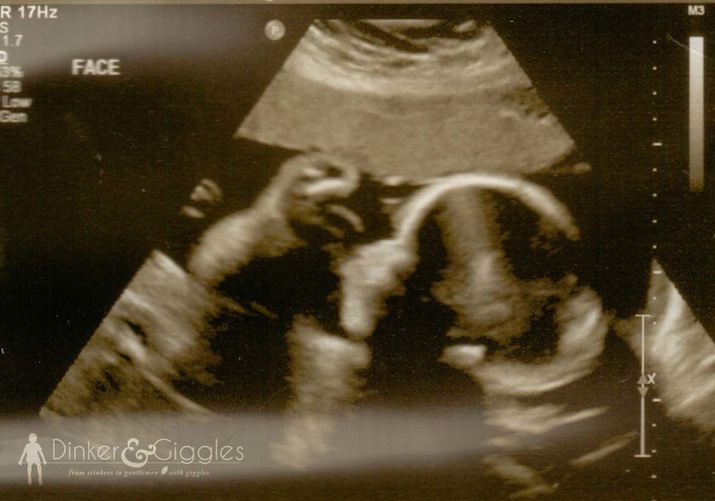 I still have fear. I know that this fear does not come from a place of holiness and one of darkness. I'm trying to let go of all these fears with the baby but finding it so hard. I'm scared of losing this baby that has probably saved my life. Every time I have a pain the fear rises within me and I start thinking about all the risks of me being overweight has caused for this pregnancy. How it's my fault that I'm out of shape, not in the best health, and just thinking about the possibility of a risky surgery with lots of blood loss brings me to tears.
As I write this I have a soreness in my right side. The same side as the 10cm teratoma that I would have not known was there had I not gotten pregnant and gone in for a ultrasound to find out exactly how far along I was. Then this baby has saved me again giving me a reason to fear for my life and for his and to call out to God in ways I haven't done for a long time. To start putting my faith in a being more powerful then I can ever comprehend.
To pray and ask God for his healing touch to take this teratoma out and to help heal my body and astound the doctors that suddenly this huge mass is gone. That I get to hold and snuggle not only this new little blessed life but also the three little lives that yes, drive me absolutely to nerves edge on a daily basis but as the same time you just can't get enough of their cute smiles and perfectly timed "I love you, Mommy".
This Lord is what I thank you for right here, right now is the amazing blessings in my life that I could never imagine living without. Lives that are unfolding before me and personalities that are growing and changing just as the seasons do. I thank you Lord for this new blessing growing inside of me and playing soccer with my bladder. Each kick is a beautiful reminder of how awesome Your power is. I pray Lord that these fears that are not from You but of a dark area are lifted and light be brought in. That I see that this is all a part of life and everything will be okay. This is my prayer and as the summer grows closer this is my excitement for new life and new adventures with four amazing little boys that I just pray I can be an example to of Your love and grace.
O my soul, belss God.
From head to toe, I'll bless his holy name!
O my soul, bless God,
don't forget a single blessing!

He forgives your sins – every one.
He heals your diseases – every one.
He redeems you from hell – saves your life!
He crowns you with love and mercy – a paradise crown.
He wraps you in goodness – beauty eternal.
He renews your youth – your're always young in his presence.

God Makes everything come out right;
he puts victims back on their feet.
He showed Moses how he went about his work,
opened up his plans to all Isreal.
God is sheer mercy and grace;
not easily angered, he's rich in love.
He doesn't endlessly nag and scold,
nor hold grudges forever.
He doesn't treat us as our sins deserve,
nor pay us back in full for our wrongs.
As high as heaven is over the earth,
so strong is his love to those who fear him.
And as far as sunrise is from sunset,
he has separated us from our sins.
As parents feel for their children,
God feels for those who fear him.
He knows us inside and out,
keeps in mind that we're made of mud.
Men and women don't live very long;
like wildflowers they spring up and blossom,
But a storm snuffs them out just as quickly,
leaving nothing to show they were here.
God's love, though, is ever and always,
eternally present to all who fear him,
Making everything right for them and their children
as they follow his Covenant ways
and remember to do whatever he said.
God has set his throne in heaven;
he rules over us all. He's the King!
So bless God, you angles,
ready and able to fly at his bidding,
quick to hear and do what he says.
Bless God, all you armies of angles,
alert to respond to whatever he wills.
Bless God, all creatures, wherever you are-
everything and everyone made by God."

Psalms 103
Alaina Frederick is a wife, mother of 4 (boys!), and a self professed 'nerd'. Most important, Alaina is a woman on a journey to be fully consumed by God. Afflicted with an illness called trichotillomania, Alaina has learned the true beauty of what God can do with the ashes of life.
Latest posts by Alaina Frederick (see all)